Short Slideshow Loading.
Should I Move – Click to Begin Slideshow
Santa Clarita Guide
– A thorough guide to the amenities found in our great town. Santa Clarita was recently named the
"12th Happiest City in America"
, due to the job market here and overall physical well-being.
If you need referrals for moving companies, school information or neighborhood selection, based on your needs, I am at the ready.
Issues Confronting Santa Clarita
Thinking it's time to move OUT of California?

I can help with that as well.
I have contacts with great Realtors in 34 other states. I'm happy to help you list your home here, and coordinate with a Realtor in your new home state, making the move as seamless as possible.
By the way, here are the
top 10 best states for first-time homebuyers: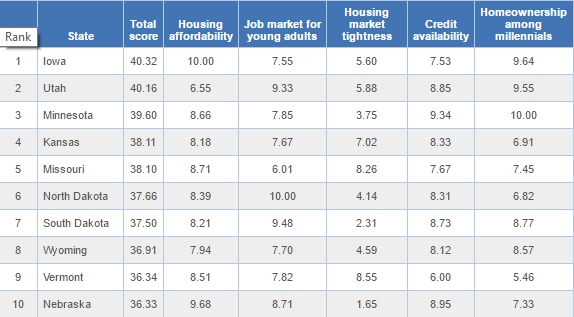 (Bankrate.com)